Profession, innovation, and reliability are some of our important brand values.
Profession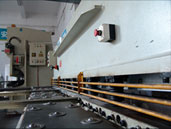 We stand behind our craftsmanship with a warranty on everything that leaves our manufacturing plant. Each item is under three tests, including the shape process test, the manufacturingprocess test and the weather test.All of our products achieved the ISO9001 International Quality Certification. The qualification rate of the product could achieve 98%.
Innovation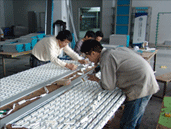 For 10 years, Roadease Guidance continues to offer the broadest range of innovative sign materials in the industry. The accumulative types of new materials we have developed are more than 386. The accumulative national patent rights we have processed are more than 182. Innovation has been at the core of Roadease Guidance business since 2001. We constantly pursue the world class development capacity.
Reliability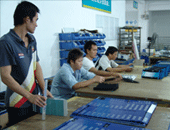 Roadease Guidance strives to give you the best service, and signs of highest quality. We synchronize the management system and monitoring system of our two production bases, which ensure the stability of the products. On both the annual sign output and the average sign quality, we are top advanced in China. With Roadease Guidance, you are assured of product availability and service for years to come.